M0KWR Amateur Radio Website
Vielen Dank fur Ihren Besuch auf meiner Website. Ich hoffe Sie finden etwas interessantes
Many thanks for visiting my Website I hope you find it interesting
QSL Cards by Roger G4SEF
In the downloads section I have many manuals for different radios that I have collected over the past years as my radios have passed through, also a section on antennas, baluns and open wire feeder of all types. All these are in PDF format so easy to download.
There is also a software folder with some free ware software that I have collected for my own personal use. Its all unlicensed free ware. Ham radio deluxe early versions are also available. I update these from time to time. I use this for my own cloud for storage.
FT2000 Audio settings
Copyright Kent Royce 2016
All images © 2003-2016 Kent Royce.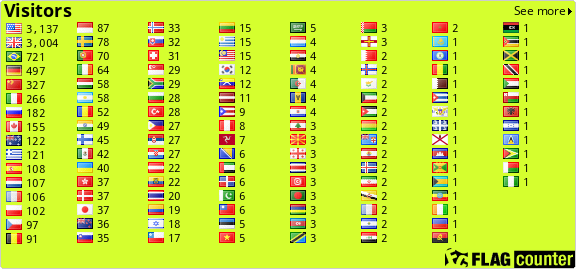 FT-2000 Menus :
028 CAT BPS "384H"
029 CAT TOT "100" (Yaesu default is 10)
030 Cat RTS on the FT-2000 to "OFF"

WSPR Settings:
PTT METHOD "CAT"
PTT PORT "NONE"
Tick the ENABLE CAT Box
RIG NO. 128 Yaesu FT-2000
SERIAL RATE "38400"
DATA BITS "8"
STOP BITS "2"
HANDSHAKE "NONE"
My QTH Stibbington.
Picture taken from my RC helicopter
click to enlarge
---
My standard audio settings.
Menu settings after the PEP 2000 upgrade without speech processor

.085 3000WB if not using the 4khz band width
. 125 100
. 126 0
. 127 1
. 128 1500
. 129 5
. 130 1
. 131 3200
. 132 8
. 133 1
. Mic gain 10 o'clock

Menu settings after the PEP 2000 upgrade with speech processor .

. 085 3000WB if not using the 4khz band width
. 134 100
. 135 -8
. 136 1
. 137 OFF
. 139 1
. 140 2700
. 141 8
. 142 1
. Mic gain 10 o'clock
These setting are what I am currently using with this microphone and mixer. The mixer is connected to the rear microphone input this allows you to make full use of the FT2000 audio mixing. Front microphone jack is empty.
1:1 Current Balun
After the launch of the Icom 7300 and all the great reports I was hearing on the bands I decided to add one to the shack. Its a very good radio for the price and worth every penny. How they turn these out for just over £1000 I don't know.
It has loads of features that are in the menus but it is a very intuitive radio and very easy to use. Will I keep it.. probably not. I hope the next model is out soon with more features
My antennas are always changing but today when I wrote this I only have 2 antennas.
I have an inverted V half wave dipole for 60 meters and a 260 foot doublet @ 50 ft for all other bands. The Wellbrook loop for receiving on 160 meters. My main bands I use are 160 meters and 60 meteres.

Wellbrook ALA100LN large aperture loop.
New Icom in the shack

The 260 foot doublet is fed with home made 600 ohm ladder line.

---
To combat the ever increasing noise level on 160 meters I replaced my old 160 meter coax receiving loop with a Wellbrook ALA100LN large aperture loop. These are not cheap in my opinion but I had to try something to reduce my noise on the 160meter band and this looked like the best option for my location, plus it gives you a bigger scope of experimentation with the option of using the amplifier on different size loops.
I was very impressed with the build quality of the loop amplifier and the power interface; both these were very nicely finished in cream coloured weather proof boxes.
After reading more information about the loop and the amplifier I was worried about overloading the loop amplifier with RF from my doublet.
I had a chat with Andrew at Wellbrook about of my concerns regarding RF damage to the amplifier and the positioning of the loop under my 260 foot doublet which would place the loop in a very high RF environment.
Andrew said I could make the loop any size from 6 to 18 meters in circumference and he recommended I try an 8 meter loop first. This would reduce the amount of RF the loop amplifier would be subjected to.
After further research I decided to make two loops on the same frame, I made the frame from 2 glass fishing poles and I used a cheap rotator to do the rotating bit. Although you only need 90 degrees of rotation and after using the loop for several weeks I donít rotate it very often so maybe you could do without the rotator.
I made the outer loop 8 meters in circumference and then included an inner loop 4 meters in circumference. The loops are switched from the shack via a relay arrangement mounted in a plastic box between the 2 loops. I can now select 8mtr or 4mtr loop from the shack.
The good bit about making the loop smaller was the space required to rotate the loop meant it would still fit within my layout in the garden but as I said. Do I really need to rotate the loop?
At my QTH I do suffer from a strong local AM broadcast station about 6 miles away. This has caused some issues in the past but I was keen to see how the Wellbrook coped with this strong AM station.
I connected up my radios to the loop, Icom7300 and my FT2000 and neither of them suffered from overloading from the AM stations on the 160 meter band but when I connected my SDRplay receiver to the loop it was a different story. It was always my plan to have a separate receiver for the 160 band but on the receive loop the SDRplay was receiving AM broadcast stations all the way up the bands.
I connected my doublet to the SDRplay and I didnít have a problem so it looks like I will have to build a high pass filter to eliminate these AM stations when using the loop on the SDR receiver. Click the link for more info about the
SDRplay
.
Tests so far have been very good and I am impressed with the wide band coverage which means no tuning when listening around the bands. Switching between the 2 loops does make a difference and obviously a reduction in received signal strength but well worth doing.
More to come after some testing.
A bit about my loop and why I chose a Wellbrook ALA100LN
Approching Hull heading home 3

Approching Hull heading home 4

Approching Hull heading home

approching Leven airfield

Binbrook mast ahead return home

Binbrook tower heading north

Boston on the edge of wash

Bridlington ahead

cloud crossing the humber

Coningsby

Conington airfield

Conington heading out

Conington return home

Departure approching humber 2

Departure approching humber

G0VQO-G4SEF-G4VUN-M0VEY-M0KDT

G4SEF-M0VEY-M0KDT

Heading north Humber ahead

Hornsea on the right 2

Hornsea on the right

Hornsea rally 2

Hornsea rally 3

Hornsea rally

Hornsea sea front south

Hull ahead

Humber bridge 2

Humber bridge 3

Humber bridge

Joe & Phil Hornsea sea front

Joe(M0KDT) departure Leven airfeild

Joe(M0KDT) Hornse sea front

Joe(M0KDT) preflight checks Leven

Joe(M0KDT)Pre flight

Leven airfield approch

M0VEYs Flag pole

Nth Lincs 2

Nth Lincs

Peterborough 2

Peterborough 3

Peterborough 6

Peterborough 7

Peterborough

Phil-Roger-Joe

rally small (4)

rally small (10)

Return home low cloud

Return home

Roger G4SEF

Tatershall return home

The wash

Time to climb

Turing for finals into Conington

Whittlesey brick works east of Peterborough 2

Whittlesey brick works east of Peterborough

A1 north below

Approching Humber

Approching Hull heading home 2

Approching the Humber 3

Cloud over Hull

Final approch2

G4VUN-M0KWR-G0VQO-M0KDT-M0VEY

G-CDAC

Getting ready for return flight

Joe-M0KDT

M0KWR-M0KDT

M0VEYS QTH-Roger&Nick+Phil

Rog-Phil-Peter
Pictures of the visit to the Hornsea Radio Rally with Joe M0KDT
Picked up from Leven Airfield by Roger - G4SEF, Phil - M0VEY, Nick - G0VQO

We had a great day at the rally which was very busy and well attended with loads of stalls and traders.
It was also a great pleasure to have the opportunity to meet some of the Call Signs we had spoken with on 1972 net.
Peter-G4VUN, Andy -G7LRR, Trevor -G1TDN, Peter-M0PDT, Mick -M0IOK, Nick-G0VQO, Kevin -M0KVK.
Thanks to Roger and Phil for the free taxi service to and from the rally, not forgetting the coffee and chocolate
biscuits at Phils QTH followed by a tour of his station. It was a great day. Many thanks to everyone.
Departed Peterborough Conington Airfield landed Leven Airfield Beverley. Flt Time 1hr 20 To Leven, Flt Time 40min to Conington.
---
Hornsea Radio Rally