M0KWR Amateur Radio Website
Vielen Dank fur Ihren Besuch auf meiner Website. Ich hoffe Sie finden etwas interessantes
Many thanks for visiting my Website I hope you find it interesting
QSL Cards by Roger G4SEF
Home made tilt over mast and winch. I had to make something to lower everything down on my own. The problem was the house is not in line with my garden. The house is on a corner plot so the garden runs off at about 30 deg. The mast had to tilt into the available 40ft gap and that included any antennas fitted to the top. The only modification required later was to fit a ground support after I upgraded the 2" light weight aluminium poles to ali scaffolding poles.
In the downloads section I have many manuals for different radios that I have collected over the past years as my radios have passed through, also a section on antennas, baluns and open wire feeder of all types. All these are in PDF format so easy to download.
There is also a software folder with some free ware software that I have collected for my own personal use. Its all unlicensed free ware. Ham radio deluxe early versions are also available. I update these from time to time. I use this for my own cloud for storage.
FT2000 Audio settings
Behringer -XENYA-802-MIXER & Studio microphone.
I purchased a studio microphone from an EBay site and to be honest I didn't know much about the different types of microphones or the phantom power supplies that this type of microphone requires. Big learning curve ahead.
This microphone and mount was in the category of very cheap compared to the other popular Ham radio bits of kit on the market. I was surprised at the quality of this microphone and the ant-vibration mount. I soon realised that you need a phantom power supply for these microphones. Back to the internet to research what I need.
I purchased a Behringer -XENYA-802-MIXER a very nice little mixer with three audio mixer levels. I ordered about £20 worth of cables and adapters to connect every thing together. So for £100 I have a studio microphone and mixer connected to my FT2000D. Is it any good.. Yes it works very well and after a bit of setting up the audio reports I receive are very good. Is it worth it .... yes if you like messing around with your audio. Be careful though continually requesting an audio report can get tiresome to the recipient. You will know when your audio is bad, some one will tell you.

Copyright Kent Royce 2016
All images © 2003-2016 Kent Royce.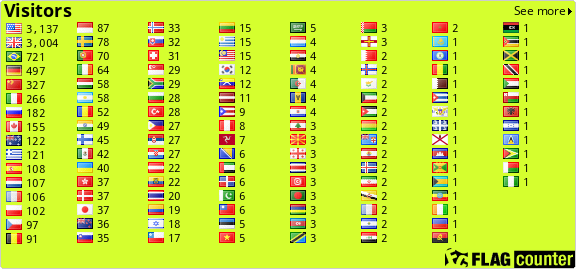 FT-2000 Menus :
028 CAT BPS "384H"
029 CAT TOT "100" (Yaesu default is 10)
030 Cat RTS on the FT-2000 to "OFF"

WSPR Settings:
PTT METHOD "CAT"
PTT PORT "NONE"
Tick the ENABLE CAT Box
RIG NO. 128 Yaesu FT-2000
SERIAL RATE "38400"
DATA BITS "8"
STOP BITS "2"
HANDSHAKE "NONE"
My QTH Stibbington.
Picture taken from my RC helicopter
click to enlarge
---
My standard audio settings.
Menu settings after the PEP 2000 upgrade without speech processor

.085 3000WB if not using the 4khz band width
. 125 100
. 126 0
. 127 1
. 128 1500
. 129 5
. 130 1
. 131 3200
. 132 8
. 133 1
. Mic gain 10 o'clock

Menu settings after the PEP 2000 upgrade with speech processor .

. 085 3000WB if not using the 4khz band width
. 134 100
. 135 -8
. 136 1
. 137 OFF
. 139 1
. 140 2700
. 141 8
. 142 1
. Mic gain 10 o'clock
Get the right Balun for the job

Balun Misconceptions

Baluns will not improve SWR (the exception is where a balun used as part of a matching network, i.e., 4:1 baluns used in loops)
The winding inductance in most baluns is far too low.

Baluns do not allow multiband operation of single band coax fed antennas They do not make antennas more broad banded.

A balun really has only two jobs.
Isolate transmission line
Provide balanced output current
These setting are what I am currently using with this microphone and mixer. The mixer is connected to the rear microphone input this allows you to make full use of the FT2000 audio mixing. Front microphone jack is empty.
1:1 Current Balun
To combat the ever increasing noise level on 160 meters I replaced my old coax loop with a Wellbrook ALA100LN large aperture loop. On opening the box I must say I was very imprested with the build quality of the loop amplifier and power interface. I constructed my loop support using 2 glass fishing poles and a cheap rotator to do the rotating bit. I made the loop 8 meters in diameter which is the smallest recommended size for ALA100LN. I made it small for two reasons. The first being the close proximity of the loop to my 260 foot doublet and the second was the space required to rotate the loop. More to come after some testing.
After the launch of the Icom 7300 and all the great reports I was hearing on the bands I decided to add one to the shack. Its a very good radio for the price and worth every penny. How they turn these out for just over £1000 I don't know but probably its down to outright numbers produced and sold. It has loads of features that are in the menus but it is a very intuitive radio and very easy to use. Will I keep it.. probably not. I hope the next model is out soon with more features and obviously a higher price.
My antennas are always changing but today when I wrote this I only have 2 antennas.
I have an inverted V half wave dipole for 60 meters and a 260 foot doublet @ 50 ft for all other bands. The Wellbrook loop for receiving on 160 meters. My main bands I use are 160 meters and 60 meteres.

Wellbrook ALA100LN large aperture loop.
Home made tilt over brackets.
New Icom in the shack

The 260 foot doublet is fed with home made 600 ohm ladder line.

---